3. Don't apply cream to burns straightaway.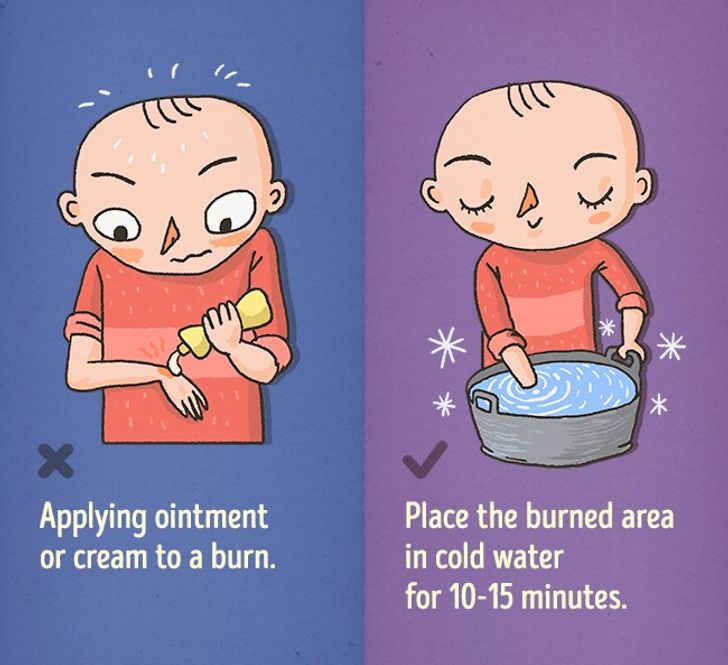 When the skin is burned, it experiences excess heat which goes deeper into body tissue. The best thing to do in this situation is place the affected area in cold water for about 15 minutes. This will help the excess heat to dissipate. Don't rub anything into the skin straightaway, as this will trap the heat – only do this after 20 minutes or more.
4. Don't drag someone who may be injured anywhere without medical professionals present.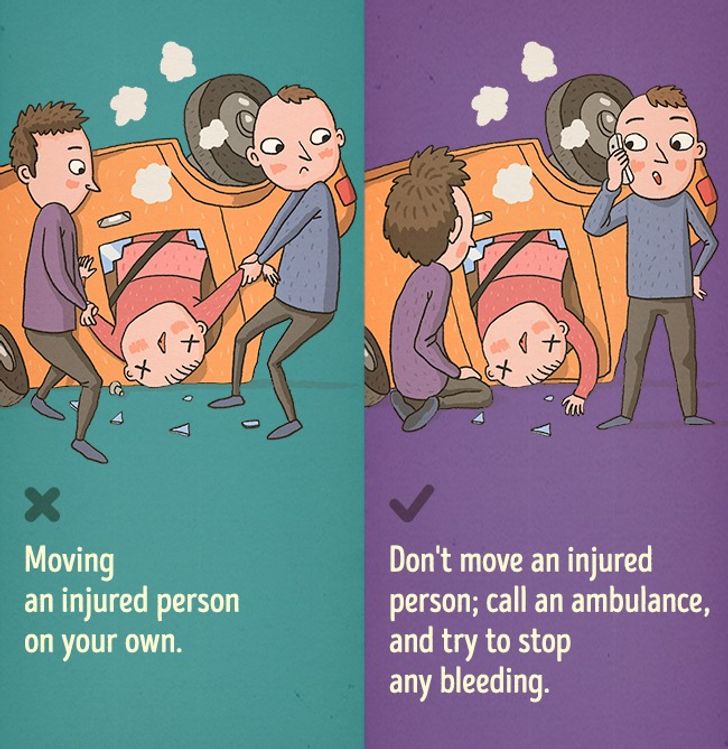 If an accident occurs on the road, don't move an injured person, and definitely don't try to drag them out of the car on your own. You'll only make things worse. This rule can be infringed only in the most extreme situations – for instance, if the vehicle has caught fire. THIS is what you need to do instead:
Call for an ambulance.
If you can, turn off the vehicle's engine, and cut the power to its battery.
Stop any bleeding.
Help the victim to keep calm.