The Internet is full of stories about people who've altered beyond recognition after giving up their bad habits. But what happens if one does the opposite? How would your health and appearance change if you decided to do something harmful on a regular basis?
We have attempted a daring experiment to find out what happens if you drink two pints of beer every day for one month.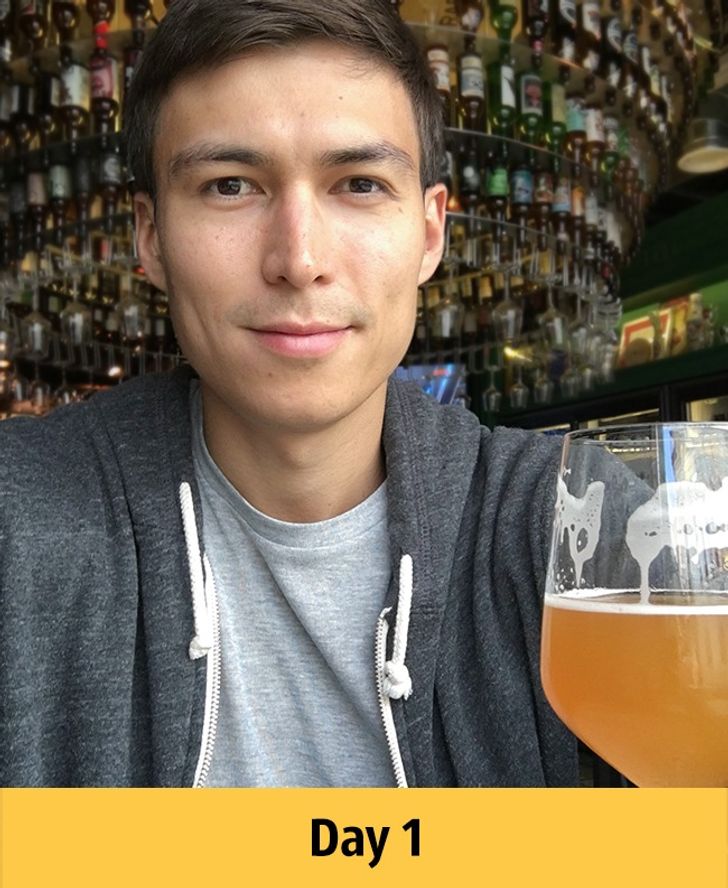 First off, I must say that I don't have any serious bad habits. I often jog in the mornings, and I only drink alcohol on special occasions. Before starting the experiment, I went to the doctor to check my health and make sure that everything was in order.
In accordance with the alcohol unit norm, I decided to drink 2 pints of beer a day, yet do it 5-6 times a week instead of 4 times a week (as health experts advise). At the end of the month, I was going to have another checkup to find out how this affected my well-being. As expected, the first day of the experiment went cheerfully, with my mood much improved by the foamy beverage.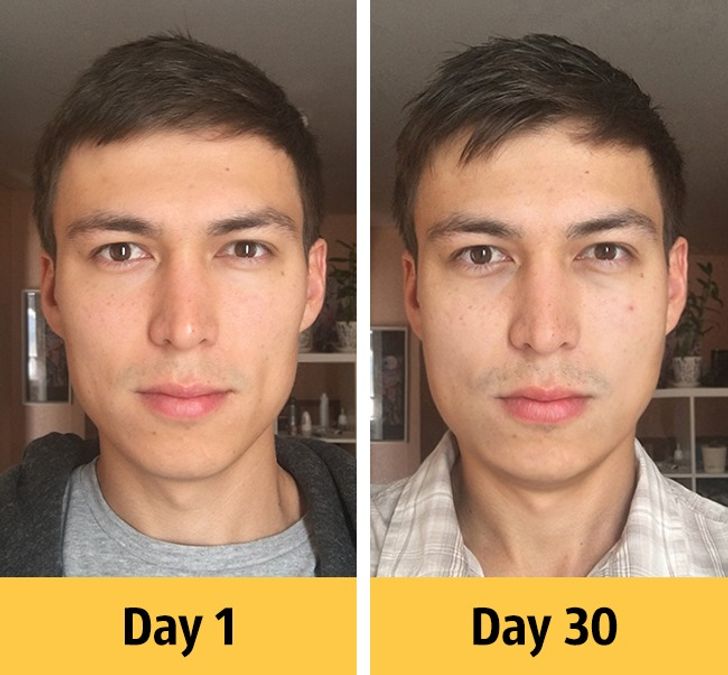 First week. After a few days of drinking beer regularly, I started to get frequent headaches – something that's never happened before. I tried taking pictures of my body every day, to record the changes. Having compared the photos, I noticed that my face became slightly swollen, and there were dark circles under my eyes.