Make your next RV adventure even better with these quick and easy RV hacks — all of which can be done with materials that are readily and cheaply available at most hardware and superstores.
Storage:
1. Hang a suspension rod in the shower.
While most RVs come equipped with lots of storage solutions, sometimes it just isn't enough. Install a suspension rod in the shower to create an extra closet.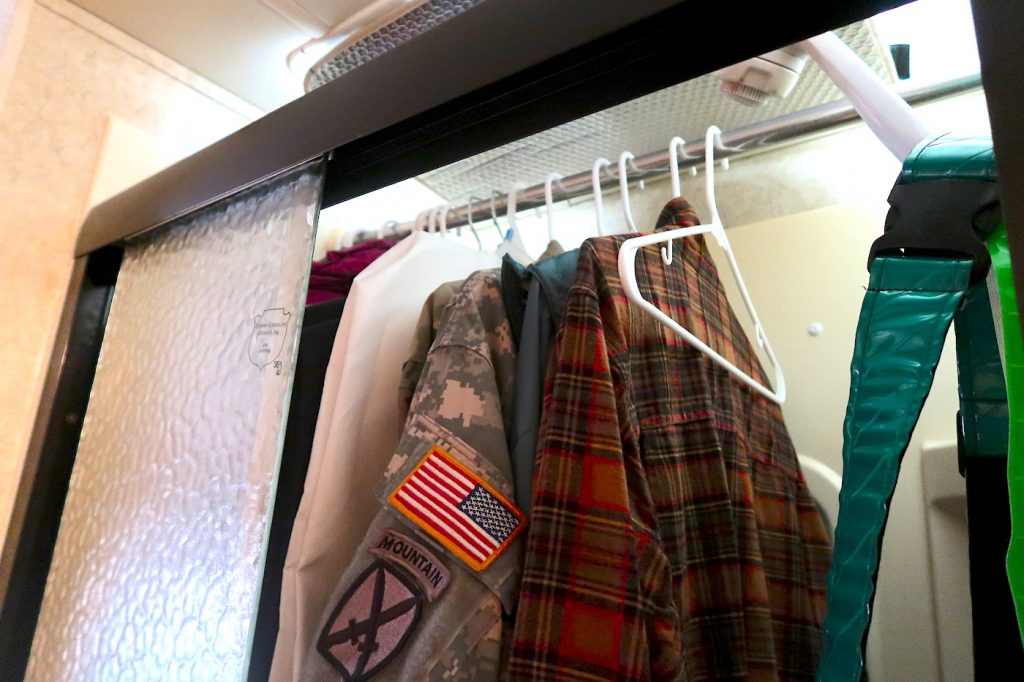 2. Keep things in place with bungee cords and tension rods.
These little guys are very functional for RVing. Use the cords to secure cabinets and semi-loose items in the bathroom, kitchen and refrigerator during travel days.
Tension rods can be used to secure canned goods, hang curtains or even make a shelf.
3. Command hooks — hang everything!
For Rvers, command hooks may just be the best thing since sliced bread! They can be used to help you with just about any storage problem in the RV.
Use them to hang your cooking utensils, towels, coats or just about anything else you can think of. They're even a great alternative for hanging up pictures — forget drilling into your RV!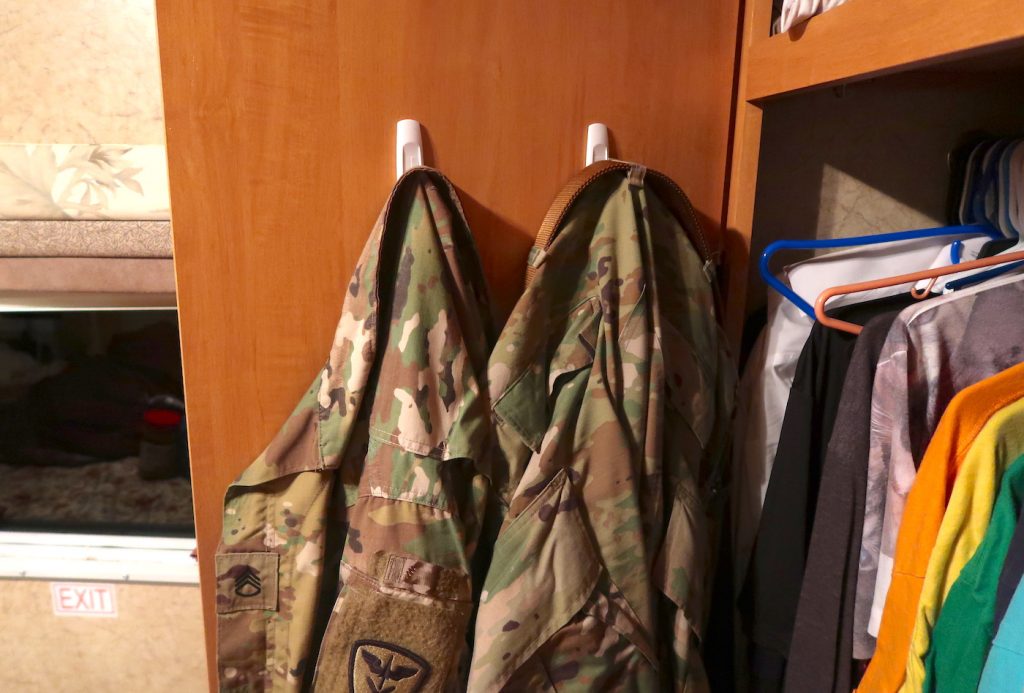 4. Store kitchen supplies in file folder boxes.
Have too many kitchen supplies and not enough drawer or cabinet space? Use hanging file folder boxes to organize and quickly access kitchen supplies.
5. Get a suction-cup toothbrush holder.
Travel days can be hard. Make them easier by keeping your toothbrush secure. A toothbrush holder with a suction cup will ensure that your toothbrush stays safe and germ-free all the way to your next destination.